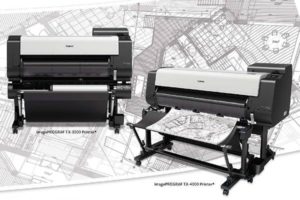 Precision Images has served the varied printing needs of Portland for 27 years. In addition to being the #1 printing company (Daily Journal Of Commerce Reader's Choice) in our beautiful city, we also sell and service wide and small format printers and wide format scanners, printers and copiers.
We are currently seeking a sales professional to service our hardware clients and grow our client base. "Service above all else" is our motto, and we expect that from all our staff. Excellent customer service is vital. We welcome sales professionals and/or those eager to learn our profession to apply. Customer service, sales, and CRM experience are big pluses. If you are smart, organized, outgoing, and enjoy working hard to serve others, we want to meet you.
Compensation for this position includes a base salary in addition to an aggressive commission schedule. Vehicle allotment, fuel card, smart cellphone and expense account are also included with this position. Precision Images also offers a benefit package with medical and vision insurance, paid vacation and sick days. A 401K plan and Flexible Spending Account (FSA) are also available. We are also firm believers in the power of trade associations and are willing to cover various members fees.
In return, we expect you to meet or exceed our sales goals. Maintain, grow, and develop relationships to our customers, have a commitment to quality, and be able to track, monitor, and develop sales leads. Our hardware sales rep will have an office inside our facility but is expected to spend a great deal of time out in the field.
If you value delivering excellent service, enjoy meeting new people and fostering relationships, are a motivated self-starter, and want to be part of our internal family atmosphere, please send a cover letter and resume to:
We welcome diversity at Precision Images and encourage women, LGBTQ, and people of color to apply.